Who We Are
Founded in 1959, the Home Builders Association of Greater Charleston (HBAGC) represents builders, developers, and providers of products and services. The association promotes the home building industry through:
Fostering business opportunities among members
Advocating members' interests in the legislative and regulatory process
Providing member and consumer education
Promoting ethical and quality business practices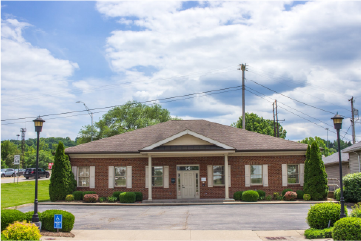 Need a Quality Builder, Remodeler or Professional?
An HBA Member is Your Answer!
Nulla tincidunt, nunc sed tempus tincidunt, enim tortor sagittis metus, ut lobortis est massa ut dolor. Fusce quam justo, vulputate in pulvinar consectetur, ornare gravida massa. Morbi sollicitudin turpis felis, eget cursus nunc vestibulum at.
Member Directory
Quick Search
Latest News
NAHBNow | Housing News from NAHB
Podcast: WOTUS Decision, Good Housing Data and Politics
Hosts Jim Tobin and Paul Lopez discuss the impact of the still-fresh Supreme Court ruling undoing much of the Biden Administration's Waters of the U.S....
NAHB, Builders Score Big Win in SCOTUS Decision on WOTUS
In a major victory for NAHB, builders, developers and property owners, the Supreme Court on May 25 issued a unanimous decision in Sackett v. Environmental...
New Videos Outline Key Issues for NAHBs Legislative Conference
NAHB members are encouraged to watch new videos that highlight the main messages to convey to lawmakers during Legislative Conference on Capitol Hill June...
NAHB Commends Supreme Court Ruling in Sackett v. EPA
Alicia Huey, chairman of the National Association of Home Builders and a custom home builder and developer from Birmingham, Ala., issued the statement...
Lack of Resales Provides Boost to New Home Sales in April
Sales of newly built, single-family homes in April increased 4.1% to a 683,000 seasonally adjusted annual rate from a downwardly revised reading in March,...
Upcoming Events
The Home Builders Association is pleased to invite members and their guest to join in a day of golf at the Sleepy Hollow Golf Course.